A Pinzgau family business.
Active all over the world.
Markus Latzer started his own business in 2006 and has been managing partner of Latzer Druck & Logistik GmbH since 2016. Formerly a pilot for Austrian Airlines, he has been running his business from the "cockpit" of his new company building in Leoganger Straße since 2019.
In 2019, the current Latzer Global Logistics GmbH was purchased and has since been established as a freight company.
Markus' wife Martina has been involved in the development of the company since the beginning with her expertise as a tax consultant. Finances and controlling are in the best hands with her.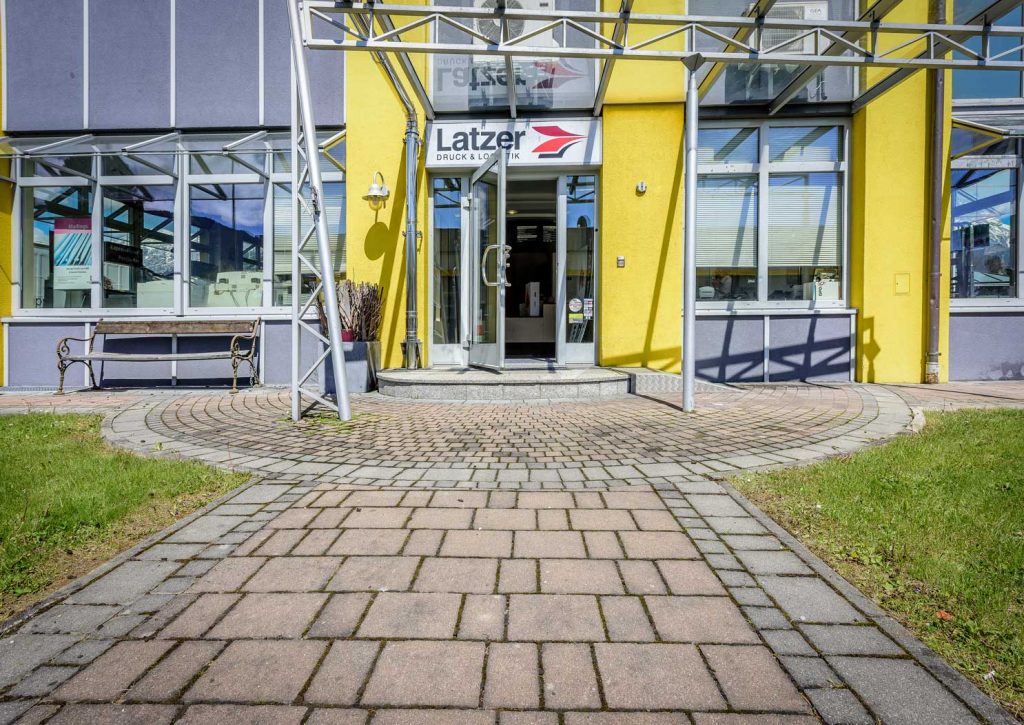 In 2006 we start with a sole proprietorship with the two business areas of printing and parcel shipping. In the first month we don't send 10 parcels.
We still have to learn in many areas, but we are gaining more and more mail-order customers over time.
2013: The first expansion.
Austrian Post becomes aware of us and offers us the operation of the postal partner in 5753 Saalbach-Hinterglemm.
Since then we have been "the post office" for the people of Saalbach and Hinterglemm and with all our services it is impossible to imagine life without us.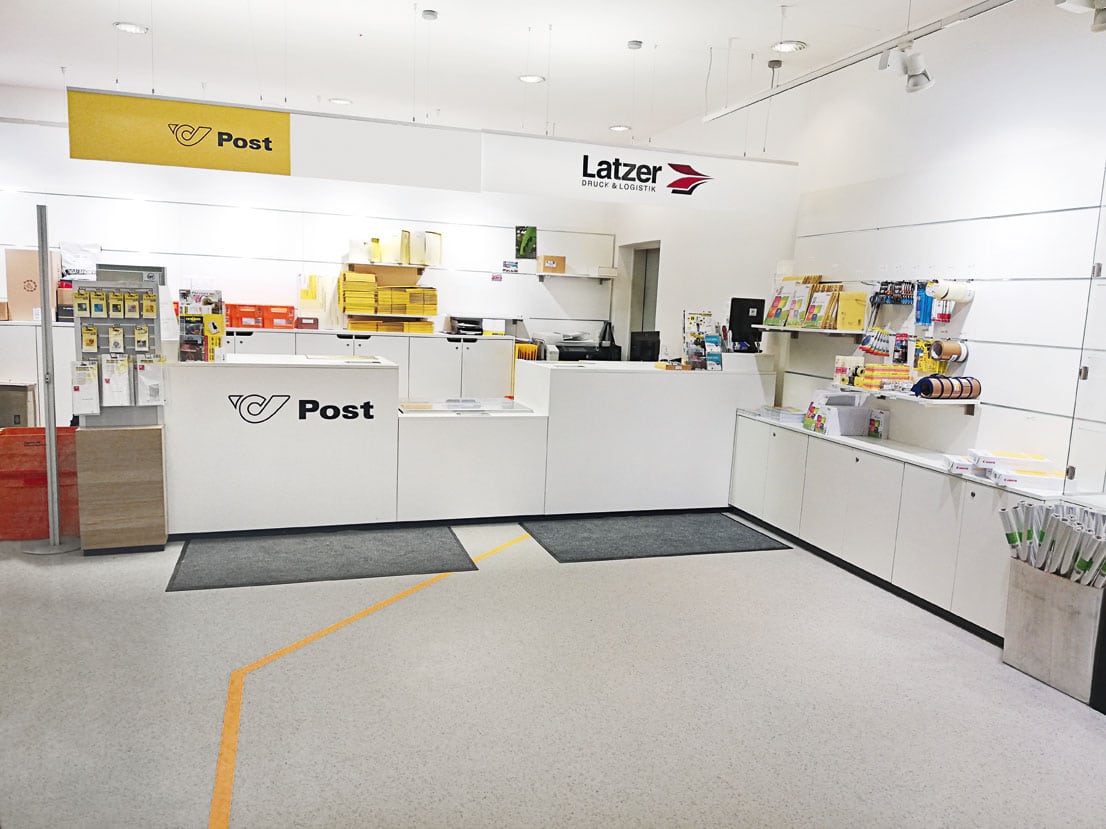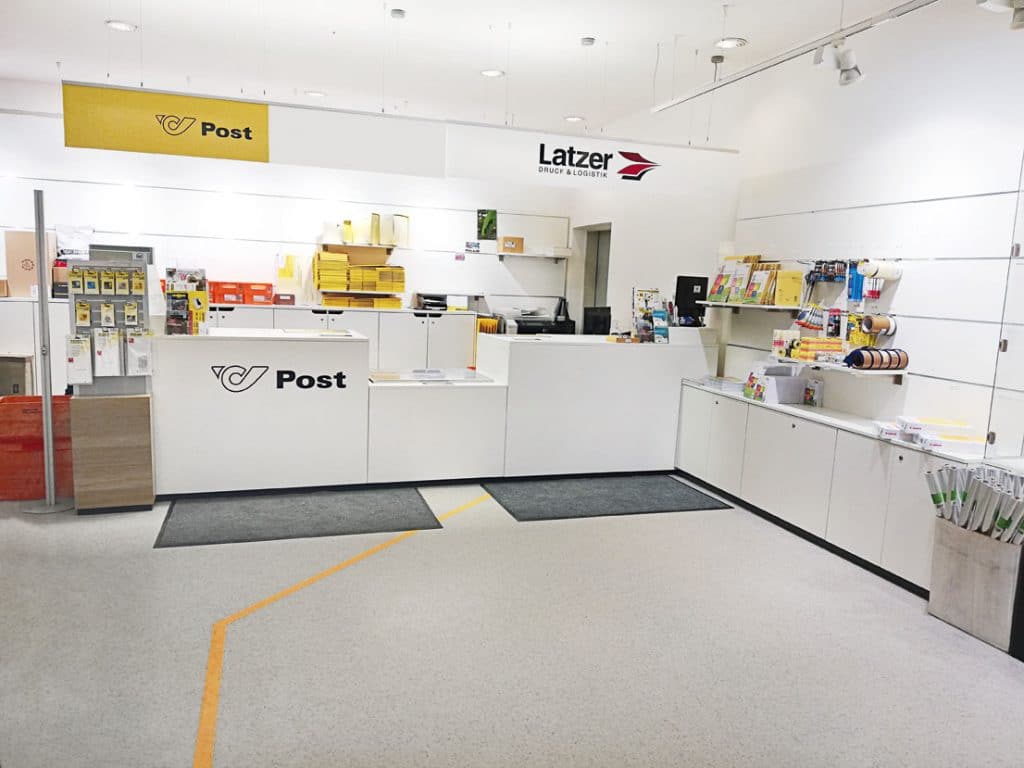 2016: Latzer becomes a brand
Our business is booming, we change our name to "Latzer Druck & Logistik GmbH" and proudly present our new, own logo. Now we are also what we have always been in terms of branding: a company from the Pinzgau region, with customers at home and abroad.
2017: Latzer is now an ATF partner
Austria Terminfracht (terminfracht.at) is a logistics network from parcel to palletwith a focus on overnight deliveries in Austria and southern Germany. As of February 2017, we will be serving the Pinzgau region and the district of Kitzbühel as a partner station.
From May 2020, we will also take over thearea around the city of Salzburg. As the responsible station, we will take overthearea from Eugendorf, Bergheim, Wals to Hallein.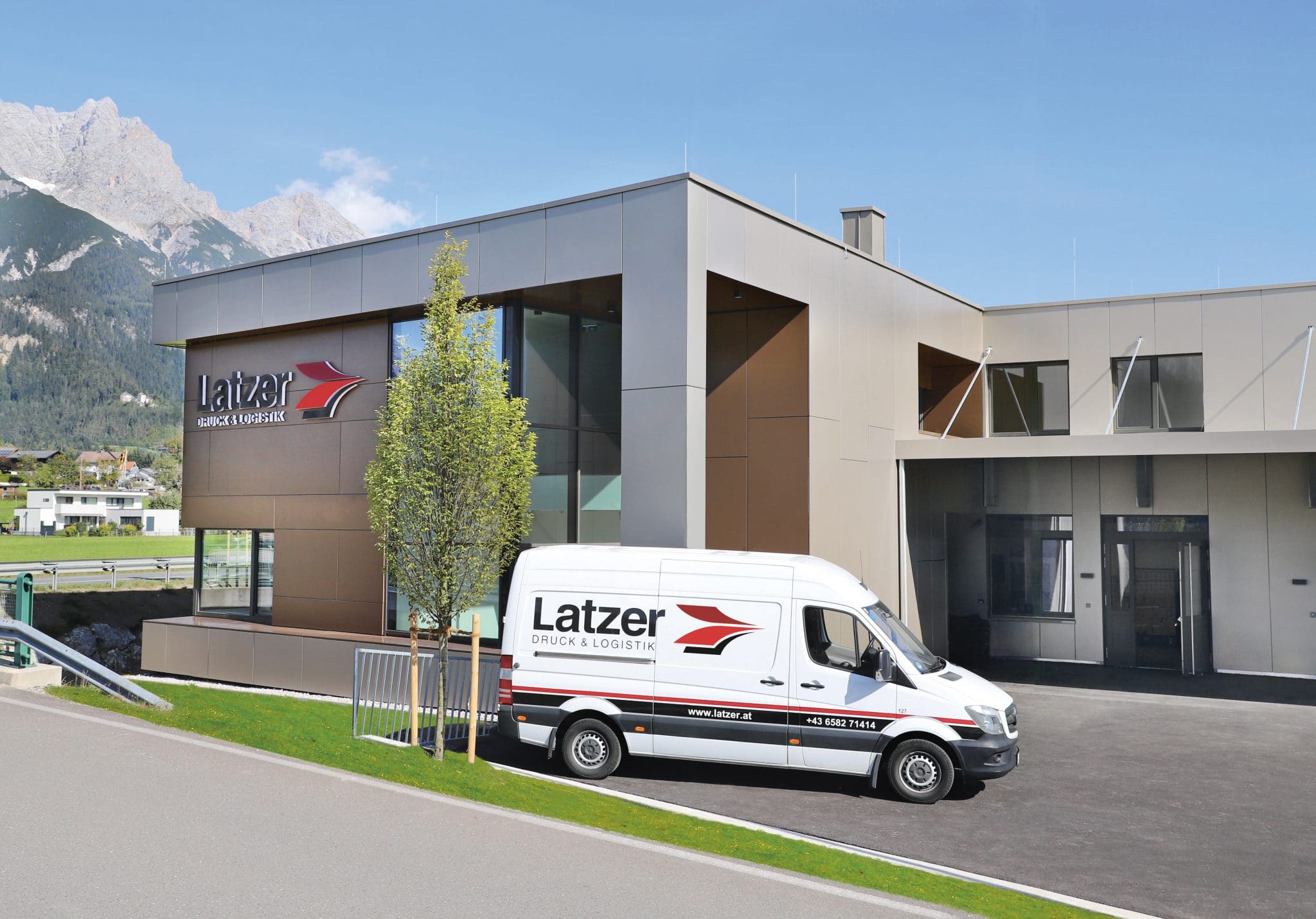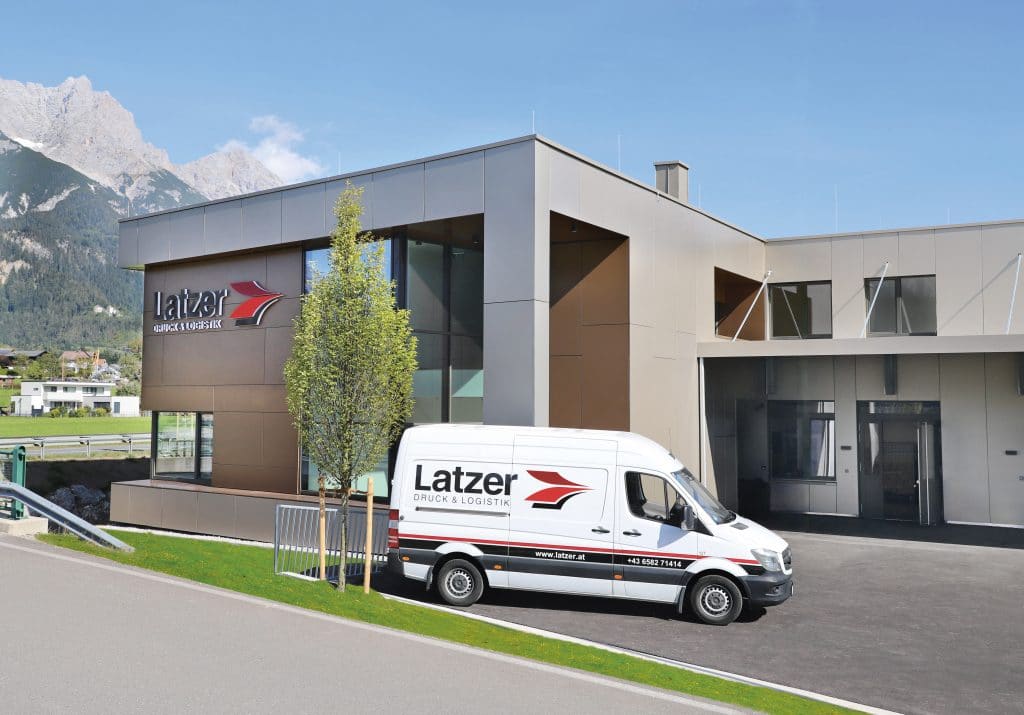 Well thought out, quickly planned, quickly built! On 19 August 2019, we will start operations in our brand new premises. After 13 years in the shop with scattered ancillary warehouses, we now work for our customers in a total area of 1500m2. With the move, we have also invested in new machines and state-of-the-art software to meet the increased requirements in terms of quality and data security.
The future can come!
The leap to the state capital.
Shortly after the move to Leoganger Straße, the next coup: since 1.10.2019 we are also present in the city of Salzburg!
By taking over a company that is strongly positioned in warehousing and shipping with an area of 900 m², the two locations now complement each other in an ideal way: Salzburg for larger warehousing and packaging projects, Saalfelden for sophisticated graphics and printing services, whereby all services are of course offered at both locations.
Already in the first Christmas season in the city, we handle the gift dispatch for 2 well-known new customers. First synergies are "lifted".


2021: We separate the business areas
Our company still combines the two business areas of graphics & printing, as well as transport and logistics services. However, it is becoming apparent that the appearance is not clearly received by our customers in some cases.
We therefore decide to launch Latzer Global Logistics GmbH. Our freight subsidiary makes its first appearance on the market.
2021: We become an IATA Cargo Agent
In order to be able to handle air freight optimally, we apply to IATA for approval as a cargo agent. 
After reviewing all the necessary documents, we will receive official approval in March 2021.